3D Light Saber, Storm Trooper Helmet and Star Wars Christmas Tree
Get this related project customized by Psynaps with your name here: http://www.psynapticmedia.com/psyshop/product/star-wars-christmas-tree-4k-custom-wallpaper/
About this Project
DOWNLOAD

link at the bottom

I streamed this project on the Adobe Twitch stream, and I customized this for one lucky viewer as part of a giveaway when the project was complete.

Now I want to share some of the project assets with you!
Project Contains
1.)

3D Light Saber

The light saber was fun to make. If you have never seen how these are made, this is a place to start.
2.)

Storm Trooper Helmet

It's not Christmas with out a storm trooper helmet… wait what?
3.)

Star Wars Christmas tree, 3D Illuminated Death Star at top, 3D Star Wars ornaments

I've done a few trees in my time, but I must admit this tree was one of the funnest to decorate.
Buy a Customized Wallpaper on the PsyShop: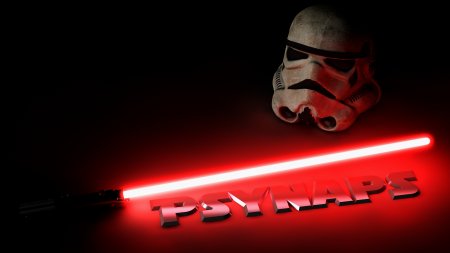 Star Wars Light Saber & Storm Trooper 4K Custom Wallpaper
Downloadable Wallpapers & Gallery
Download Project Files HERE:
Note: This download is available to stream subscribers and website members, just login using Twitch. I am thankful for all of your support!
The download contains only the 3D objects. See examples of scenes made with these 3D objects above, along with screenshots of the project files!
[Download not found]
Let me know if you have any trouble downloading!
Cheers,
Psynaps