Psynaps Draws Stuff on Twitter Dec 2015
While streaming on Twitch (twitch.tv/psynaps), I decided to take some photos. In my defense, I was testing my camera tethered with remote flash… then this happened!
Original Tweet:
Live, doing drawings. come say hi. https://t.co/J28DuOaAF6 pic.twitter.com/TJMx3bay9k

— Psynaps (@psynapsfx) December 15, 2015
Of course I expected anything could happen, yet I was surprised at the result.
Some of my core viewers were feeling creative, which turned out to be a lot of fun!
Thanks to all that participated! Cheers!
See more pictures from viewers on the Psynaps Stream below!
Original Image sent to viewers: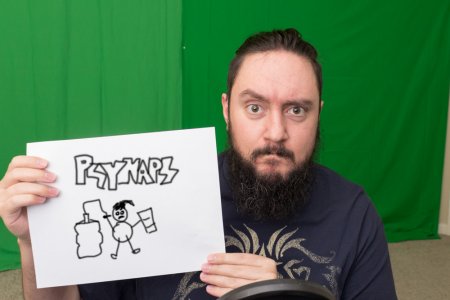 Viewer Images:
Stay Connected to Psynaps!
on Twitch Livestream: http://www.twitch.tv/psynaps
on Youtube: http://www.youtube.com/rsmrt
on Twitter: http://www.twitter.com/psynapsfx
on Facebook: http://www.facebook.com/psynapsfx
on the web: http://www.PsyFX.com
More Livestream links:
Funny Psynaps images from Twitch viewers:
http://www.psynapticmedia.com/funny-psynaps-stream-pics/
Background Wallpapers
http://www.psynapticmedia.com/background-wallpapers/ ‎
Keywords:
Psynaps, twitter, twitch