PsyNet Remote Client: Control OBS from the Twitch Chat
The PsyNet Remote Control Client lets you control OBS Studio from the Twitch chat (and from a website coming soon). This is perfect for Twitch IRL streamers who want to control OBS from their smart phone or mobile device.
Why Remote Control of OBS?
OBS is a powerhouse of scene overlays, transitions, and media sources that can't be matched by a mobile device. One method for mobile IRL streams on Twitch is to use your smart phone (or other mobile device) to stream directly to OBS in your home studio. Streaming directly to OBS with your start phone or mobile device requires an RTMP server, this is easily be done with the Psynaps Super Stream System (contact me for more info, I am now setting these up for streamers now). However the PsyNet Remote Control App does NOT require an RTMP server and it can be used for normal streaming as well. With the PsyNet Remote Control App, you can control OBS from anywhere, using Twitch chat. Turn OBS on and off, start and stop the stream, scene transitions, source toggling, and much more is possible. This can all be done without leaving your chat, which is key for maximizing engagement with your community!
Improving the Quality of your Stream
Twitch streamers have found innovative and creative ways of integrating media, transitions, and scene overlays into their stream. However, we don't see these things as often in the IRL category and mostly never see these things during mobile streams. We have an opportunity to significantly INCREASE the quality by integrating our amazing OBS scenes with our mobile IRL streams by streaming directly to OBS, and controlling OBS from your mobile device, smart phone, tablet, or laptop.
How it Works
Download, configure, and launch the PsyNet Remote Control App on your PC (or any PC on your local network).
The App will automatically join a Twitch bot to your channel which will listen for your commands.
The commands you enter in chat, such as !irlon or irloff, will IMMEDIATELY switch scenes on your OBS.
Its that easy!
Pro Version
I will add "Pro" features (coming soon) for my Twitch subscribers, website members, and streamers who have purchased the Psynaps Super Stream System. Pro features will include:
A web portal and interface so you can switch scenes on your mobile device by touching the scene. This will be perfect for FAST scene swaps while mobile streaming.
More scenes, sources, and configurations.
More chat bot features, and chat bot configuration (both on app and web portal)
If you are interested, let me know what features you want to see next.
Download
Download the installer here:

Download "PsyNet Remote Client Download" PsyNet-Client-Installer.exe – Downloaded 58 times – 7 MB
Instructions
Requirements
Windows PC. Linux coming soon.
OBS Studio, version 19 or above
OBS Studio Websocket plugin. The PsyNet installer will download it for you, or you can get it here:
Installation
1.) Download "PsyNet-Client-Installer.exe" above.
2.) During installation, the installer will make a directory "C:/PsyNet/". The PsyNet client will be downloaded here. It will also offer to download and install the OBS Websocket plugin from GitHub, which is a required plugin for OBS to receive the commands.
3.) Launch "PsyNet-Client.exe" in the folder "C:/PsyNet/".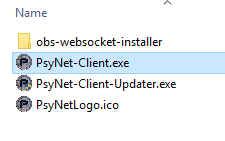 4.) Configure the client.



Twitch Settings. Add your name, and your channels name. Here I used "psymetheus" as an example, but for my channel I use my name "psynaps",  and "psynaps" as my channel (both the same). This will connect the chat bot (named "Psymetheus") into the channel your specified, and only respond to commands by you.

OBS Settings (in PsyNet Client). If you run the PsyNet Client on the same PC as OBS, leave the Host as the default "localhost". If you run the PsyNet Client on a different PC, enter the IP address of your OBS PC. The password is optional, but I suggest setting one.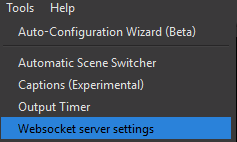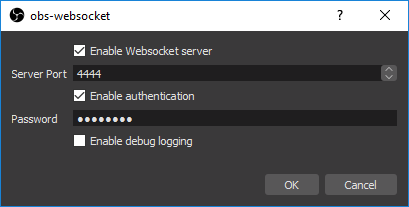 OBS Settings (in OBS Studio). In OBS, go to the "Tools" menu and select "Websocket server settings". Set the port to 4444 (default) and add a password. The password in OBS websocket must match the password in PsyNet Client. If you dont see these settings, you may need to install OBS Websocket plugin. Also make sure you are running the newest version of OBS (or 19+).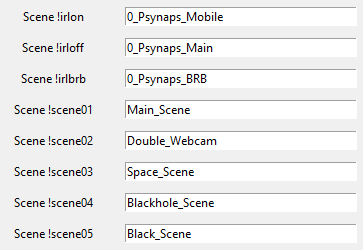 Scene Settings. In the PsyNet Client, enter the name of the scenes, exactly how they are configured in OBS under Scenes. For example, when i type "!irlon" in my Twitch chat, OBS will switch to "0_Psynaps_Mobile", which is my mobile stream scene in OBS.



Scenes in OBS. Notice how my scenes names in OBS match the PsyNet Client config (both above).
Usage
When you launch the PsyNet Remote Control Client, it will automatically connect to the server and send a bot to your Twitch chat!
Twitch Chat Bot Commands
When you launch the PsyNet Client, the Twitch chat bot (name Psymetheus) will join your Twitch channel and start listening for commands.
General Commands:
!psynetjoin – This command will manually trigger the bot to join your channel, but it only works from my channel (Psynaps) or Psymetheus's channel.
!psynetleave – This command will instruct the bot to leave your channel. It can only be used by the channel owner.
!plebs – This is a test command what will call anyone who types this command a pleb.
Scene Changes:
!irlon !irloff !irlbrb !scene01 !scene02 !scene03 !scene04 !scene05
Start and Stop OBS:
!irlstart – This starts your stream.
!irlstop – This stops your stream.
More to come soon! If you have an ideas about scene or source features you would like included, please let me know. Your feedback will influence the development of this project.
Q & A
Can other people control my OBS, or connect to my PC?
No. The chat bot only responds to commands from your Twitch account. Unless other people can log into your Twitch account, YOU are the only one that can send commands to OBS.
Also, there is no need to open ports on your firewall or router. As a full-time partnered streamer, I personally have a high standard of Internet safety and the PsyNet Remote Control App was designed to make remote control both easier and safer.
How can I stream to OBS from my mobile device?
It's not hard. I created the "Psynaps Super Stream System", which I've used as a full-time partnered streamer for 3+ years. It worked so well, and became so optimized over the years, I decided to make it available to anyone. The Psynaps Super Stream System is a powerful and pre-configured RTMP  server which comes in two flavors, 1.) a download which you can run at home or 2.) the "Cloud Edition" which is a personal cloud server located on blazing fast data-centers near you. I have installed the Cloud Edition for streamers at locations all over the world, and each streamer gets their own personal server and configuration. The most popular use for the Cloud Edition is mobile IRL streams. People also use it for "private" streams (where only followers/subs can watch the stream), or for low latency streaming so viewers can enjoy a lower latency experience. The most popular use for the desktop version of the Super Stream System is for dual-PC streaming, and multi-PC stream setups. I can have you set up and streaming to your Psynaps Super Stream System within an hour, just contact me about it!
Contact
Contact me here.
Cheers from Psynaps!