WoW Legion Illidan Custom Character 4K Wallpaper
Download the 4K example here to see how crisp 4k looks on your monitor: 4K_Legion_Illidan_Wallpaper_by_Psynaps.jpg
Twitch Subscribers and Website Members get a 5$ discount, access to members content and sub-only stream!
Let me know if you have any questions.
About
This Wallpaper is made totally in 3D with Cinema4D and After Effects to create a scene that cannot be found anywhere else.
The image is customized with your name in 3D in 4K resolution for UHD Monitors. It looks very crisp on 1080 HD monitors too! This is a great image to set as your background desktop wallpaper.
Don't forget to tell me what NAME you would like on the wallpaper.
Image Gallery and Behind the Scenes
See the project website to see more images and behind the scenes here: http://www.psynapticmedia.com/wow-legion-illidan-custom-intro-and-4k-wallpaper/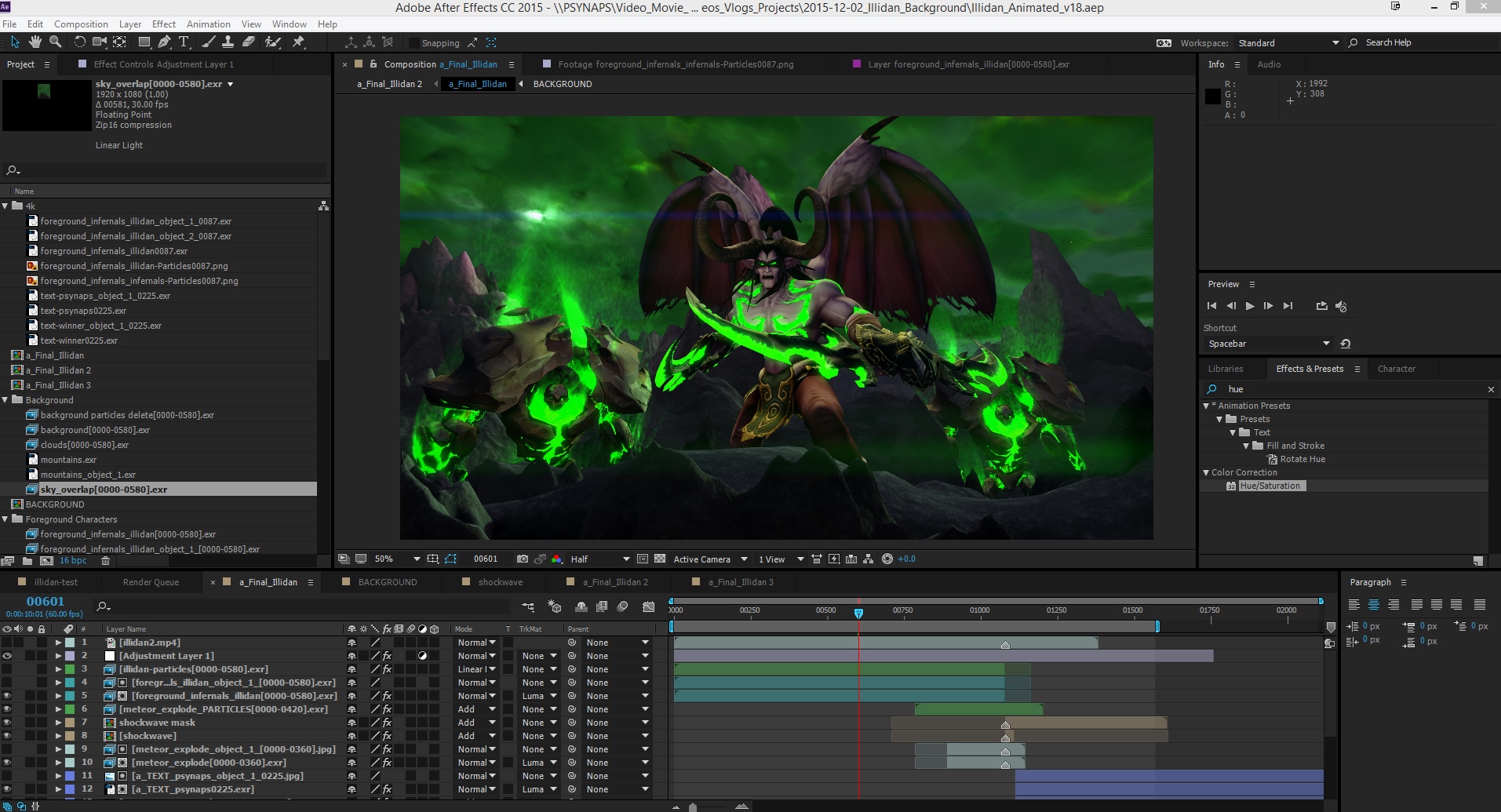 What You Get
This Background in 4K resolution with YOUR name.  It can be used as a desktop wallpaper, YouTube banner, Twitch offline image, and more. It it high resolution so there are a lot of pixels to work with.
What I need from you
Your name! Let me know what name you want in this wallpaper!
Delivery
It takes about 2-3 days (they take 1-2 days just to render) for delivery. I will send you a link to download your high quality image.
Contact me if you have questions.
We accept Bitcoin for Artwork, Video Intros, Wallpapers, and more. Read the FAQ.
Keywords:
4k, arena, Background, banner, Character, custom background, custom twitch intro, custom wallpaper, legion, logo, offline, psynaps, pvp, wallpaper, world of warcraft, wow