WoW Legion Illidan Custom Intro
Custom 3D Text Intro with YOUR NAME
Twitch Subscribers and Website Members get a 5$ discount, access to members content and sub-only stream!
Get the 4K resolution still image background/wallpaper version here: http://www.psynapticmedia.com/psyshop/product/wow-legion-illidan-custom-character-4k-wallpaper/
Let me know if you have any questions.
About
This Intro is made totally in 3D with Cinema4D and After Effects to create a scene that cannot be found anywhere else. The green Fel Energy really brings this WoW Legion inspired scene to life. It took many nights to make this 3D scene (I live streamed the entire thing on my livestream). I also streamed the making of this on the Adobe Twitch channel.
Although this intro is not edited to music, any music (or no music) will work great with this intro. Music Suggestion: Use the music you plan to use for the rest of your video, which will create a smooth transition from the intro to the video.
Don't forget to tell me what NAME you would like on the intro.
Image Gallery and Behind the Scenes
See the project website to see more images and behind the scenes here: http://www.psynapticmedia.com/wow-legion-illidan-custom-intro-and-4k-wallpaper/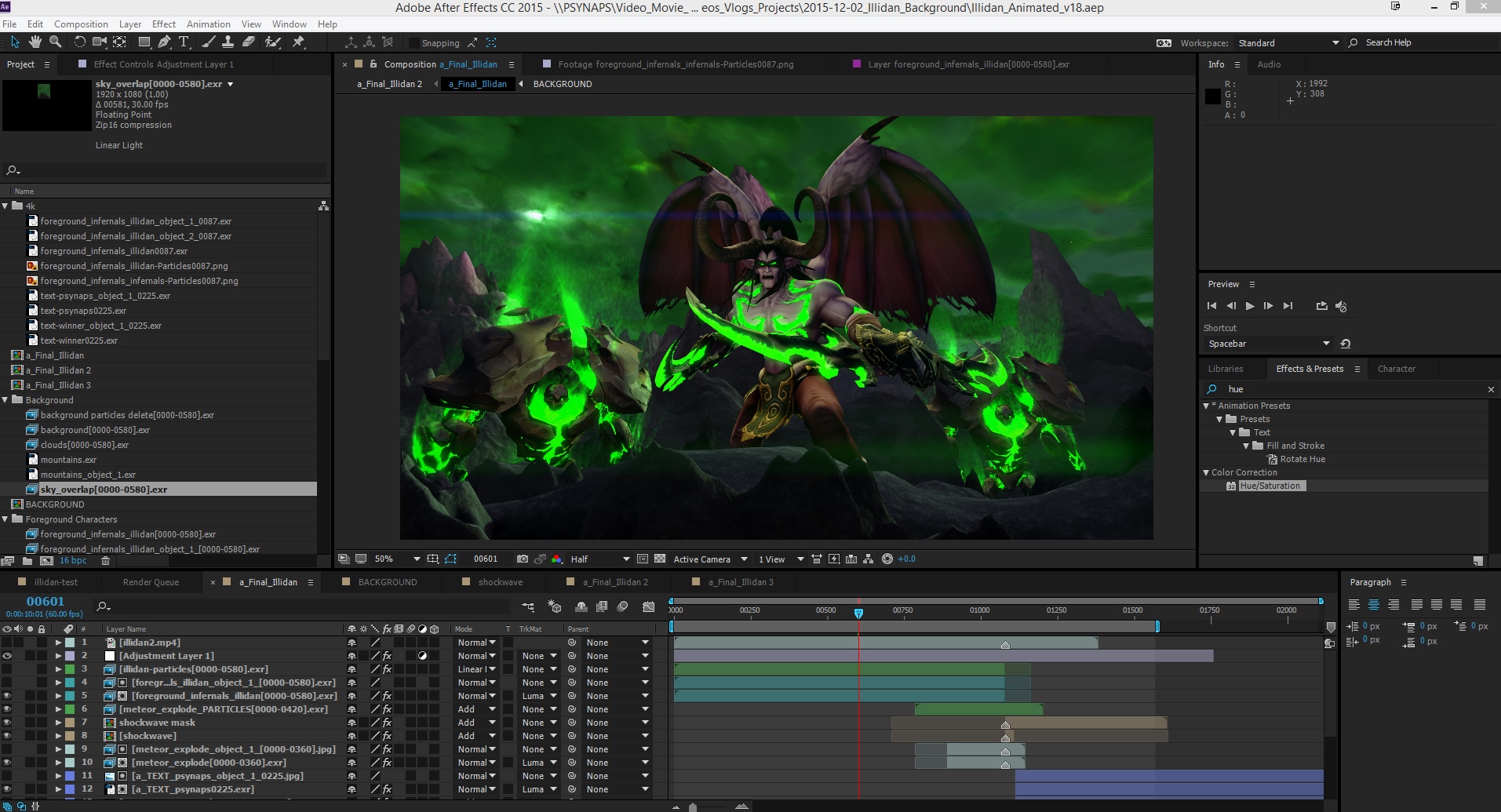 What You Get
This 1080p 60fps fully animated intro with YOUR name. It can be used for your YouTube Channel, Twitch stream, and more.
What I need from you
Your name! Let me know what name you want in this intro!
Delivery
It takes about 2-3 days (they take 1-2 days just to render) for delivery. I will send you a link to download your intro.
Contact me if you have questions.
We accept Bitcoin for Artwork, Video Intros, Wallpapers, and more. Read the FAQ.
Keywords:
arena, Background, banner, Character, custom background, custom twitch intro, custom wallpaper, legion, logo, offline, psynaps, pvp, wallpaper, world of warcraft, wow